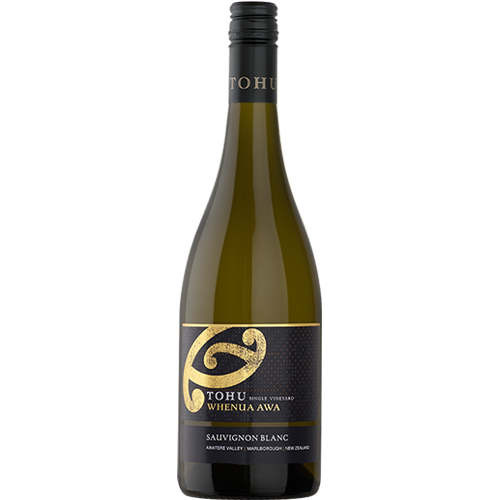 On Sale
Tohu Whenua Awa 'Single Vineyard' Sauvignon Blanc
Punchy aromatics, herbaceous, uniquely Awatere.

ABOUT THIS WINE
With texture and complexity, fruit for this wine is grown using organic practices on our Arapoto block, high above the Awatere River. Punchy aromatics, herbaceous, uniquely Awatere. VINEYARD: Awatere Valley, Marlborough, New Zealand. Arapoto (Short Path) Block. Planted 2002. 5.06ha. Stafford moderately deep silt loam soil.

TASTING NOTE
• Aromas of tomato leaf and fresh tropical fruits
• A full palate of passionfruit, guava, grapefruit, and hints of herbaceous nettle
• Mouth-watering minerality and intense fruit concentration
• Fresh, juicy, and persistent finish

WINEMAKING
• Harvested using a modern machine harvester in the early morning when the grapes were cool
• Pressed into stainless steel tanks for cold settling, before being gently racked and inoculated with a select yeast to naturally enhance the aromatic and flavor profiles of the wine
• Fermentation was carried out at a cool temperature lasting 21 days until cool stopped
• Left to settle on yeast lees for a short period before being racked again into stainless steel tanks for maturation, ready for bottling without the need for fining

VITICULTURE
• Sustainably-grown grapes using organic practices
• Near-perfect flowering conditions
• A warm January followed by a very wet, challenging February
• Rigorous canopy management and fruit thinning ensuring ripe clean fruit for harvest in April
ANALYSIS
Vintage: 2018 | Alcohol: 13% | pH: 3.29 | T/A: 7.6g/ L | R.S: 3.95g/L
*Vintages may vary from image.