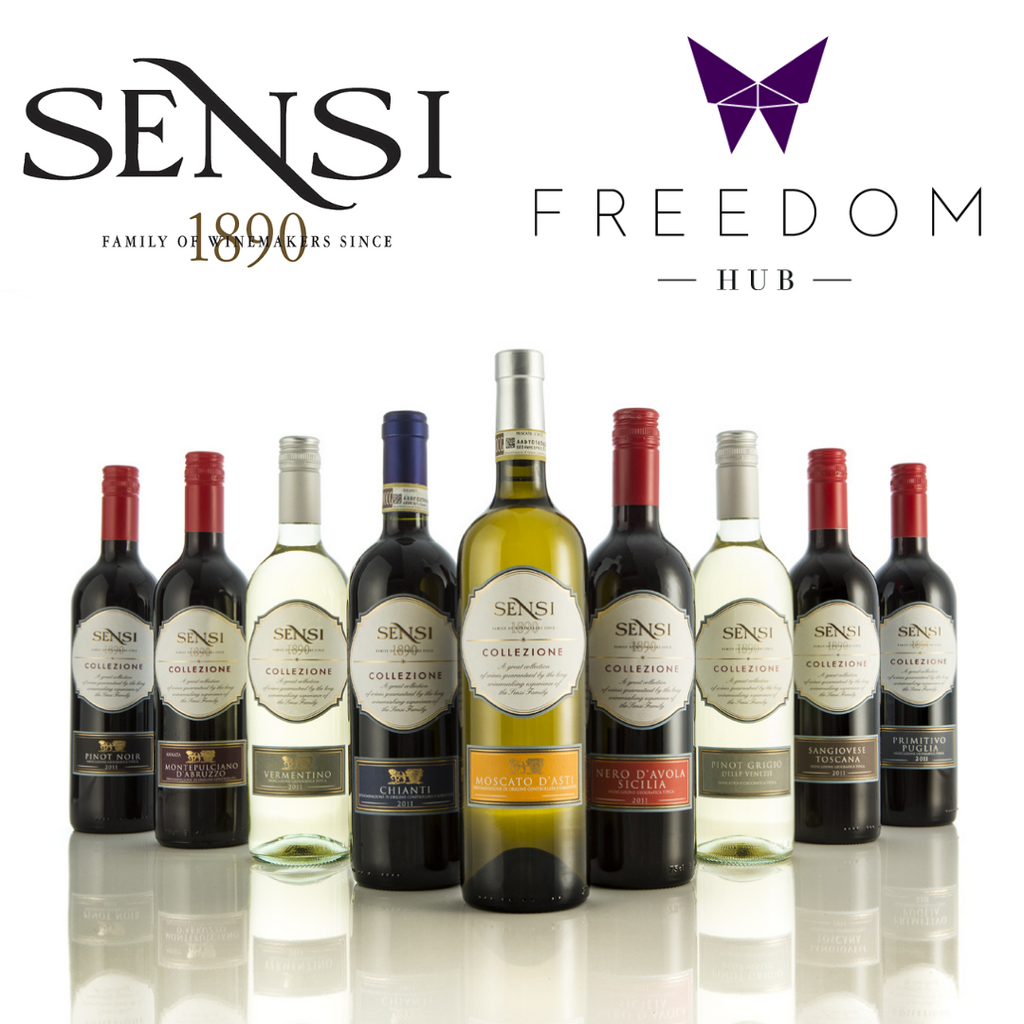 On Sale
Freedom Hub Wine Drive Mixed Dozen
We are excited to launch another Freedom Hub Wine Drive! You get a beautiful mixed box of Italian Wine delivered directly to your door and the profits immediately go back to The Freedom Hub. With the holiday season upon us, you can enjoy some incredible, ethical, sustainable wine and support a very worthy cause. 
The best part? You choose your journey! Would you prefer all white? all red? Perhaps a mix of White, Red & Rosé? It's all up to you! 
$50 of each box goes back to the work of The Freedom Hub!