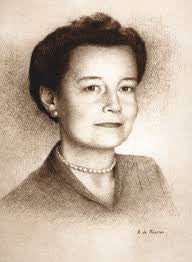 Today is a really significant day for me. It's International Women's Day! Why is that significant? It celebrates the lengths the ladies before us have had to go to encourage Women's Freedom of Expression, women's voting rights, women's right to work and so much more. 
Something I also celebrate today is the amazing women who were responsible for the delicious Champagne that we love today. I want to acknowledge 3 women in particular, you may have heard of them; Madame Barbe-Nicole Cliquot (née Ponsardin), Louise Pommery & Madame Lily Bollinger! These women pioneered Champagne (along with Mr Henri Abelé by the way) and the latter two ladies built up Champagne empires after their husbands died. All three women were true fighters for innovation and had a vision that not many other people had. I honor those women today! 
Another woman I honour today is a lesser known woman. Her name is Petula Garcia. A Brazilian Woman who, in 1966 inherited a country house called Marrenon in the heart of the Luberon Mountain in France. She fell in love with the area and invited friends from around the world to visit her and discover the unknown corner of Provence. To celebrate, she asked her wine-grower friends to bottle a cuvée for her and she signed it in the name of Marrenon. Thus, the Marrenon winery that we represent, was born. The Petula Rosé is a single vineyard wine that celebrates this moment in time. 
As a woman in wine, I am grateful for the women who came before us to innovate and cultivate so much of what we take for granted today! 
So tell me, who is your favourite woman in wine? 
"I drink it when I'm happy and when I'm sad. Sometimes I drink it when I'm alone. When I have company, I consider it obligatory. I trifle with it when I'm not hungry and drink it when I am. Otherwise, I never touch it. Unless I'm thirsty." – Lily Bollinger