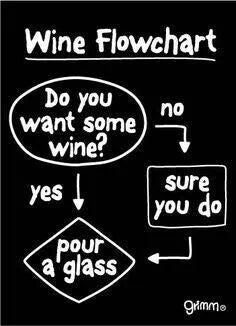 You may have noticed our website has really started to highlight a range of French, South African & Australian wines as well as Whiskey and Beer with other awesome imports to come (Argentina, Chile, Spain etc).
We have been the Italian Wine Specialists for 10 years but over that time, we have been lucky enough to visit a number of countries and wine trade events every year and through that, we have found a number of outstanding products that really stick to our ethos as a company. 
For those who don't know, our Vision is to allow consumers from all walks of life to have access to exceptional alcohol products that don't break the bank. To do that, we need to find products that really highlight the region they come from and help people expand their palate. Over the years, Sensi has truly become a powerhouse in the Italian wine market here in Australia. It is our intention to find more products like Sensi and we feel we have done that with the brands we have decided to bring onto Direct Wine Cellars. 
Marrenon - Exceptional example of wines from Luberon and Ventoux, France. Why did we choose this rather than stick to Provence and Southern Rhone varietals that everyone knows? Well, we love a challenge and these wines are super easy to drink and outstanding value for money. They make up 10% of the Southern Rhone wine production and really give back to the growers. 
Painted Wolf Wines - Their ethos aligns with ours significantly and we love how they give back to the environment and the protection of the African Wine Dogs. Again, outstanding wines at an awesome price. More Aussies need to be drinking South African wine!
Henri Abelé - Why did we want to break into the Champagne market? Well, to be honest, I love Champagne and was spending too much money on it so my husband decided it best to import our own. Henri Abelé has an incredible history. The 3rd oldest Champagne House in Reims, the pioneers of the disgorge method and the only Reims house allowed to have the "Sourire de Reims" or Smile of Reims on their label as they helped financially to rebuild Reims after the war. A really great value NV Champagne, they get all their fruit from Grand Cru vineyards around Champagne. It was love at first taste! 
Andeluna  - Let's face it, Malbec is huge in Australia...and growing as a category. We've been on the hunt for that PERFECT Malbec to bring to Aus and the perfect brand to align with. Andeluna does just that. It highlights how special Argentina is as a wine growing nation. It's name comes from the Andes and the Moon and how that plays a part in the style of wine. Exceptional wines at an outstanding price....exactly what we look for. 
There is more to come but this is just a quick reason why we are changing our niche. We are no longer just Italian Wine Specialists...we focus on bringing Australian's outstanding wines from all over the world the help them expand their wine knowledge and have more confidence in choosing a wine off a wine list that would normally look a little scary. 
Thanks to everyone who has supported us up to now...we look forward to serving you even better in the future!